APPLICATION AND COSTS
To Apply: First time applicants to the Peripatetic should email 10 double-spaced pages of a manuscript and a short bio to mehnyc@gmail.com or meb4444@gmail.com by March 30, 2023.
All persons attending must submit proof ofl vacination and boosters for Covid .
Costs: The price includes all expenses of the 10-day Peripatetic Workshop, including: All workshops, housing, daily hearty breakfasts, 5 dinners, snacks and beverages at evening readings. Also, transport to and from Deal on arrival and departure from London's Heathrow Airport for those who meet our van at the designated time.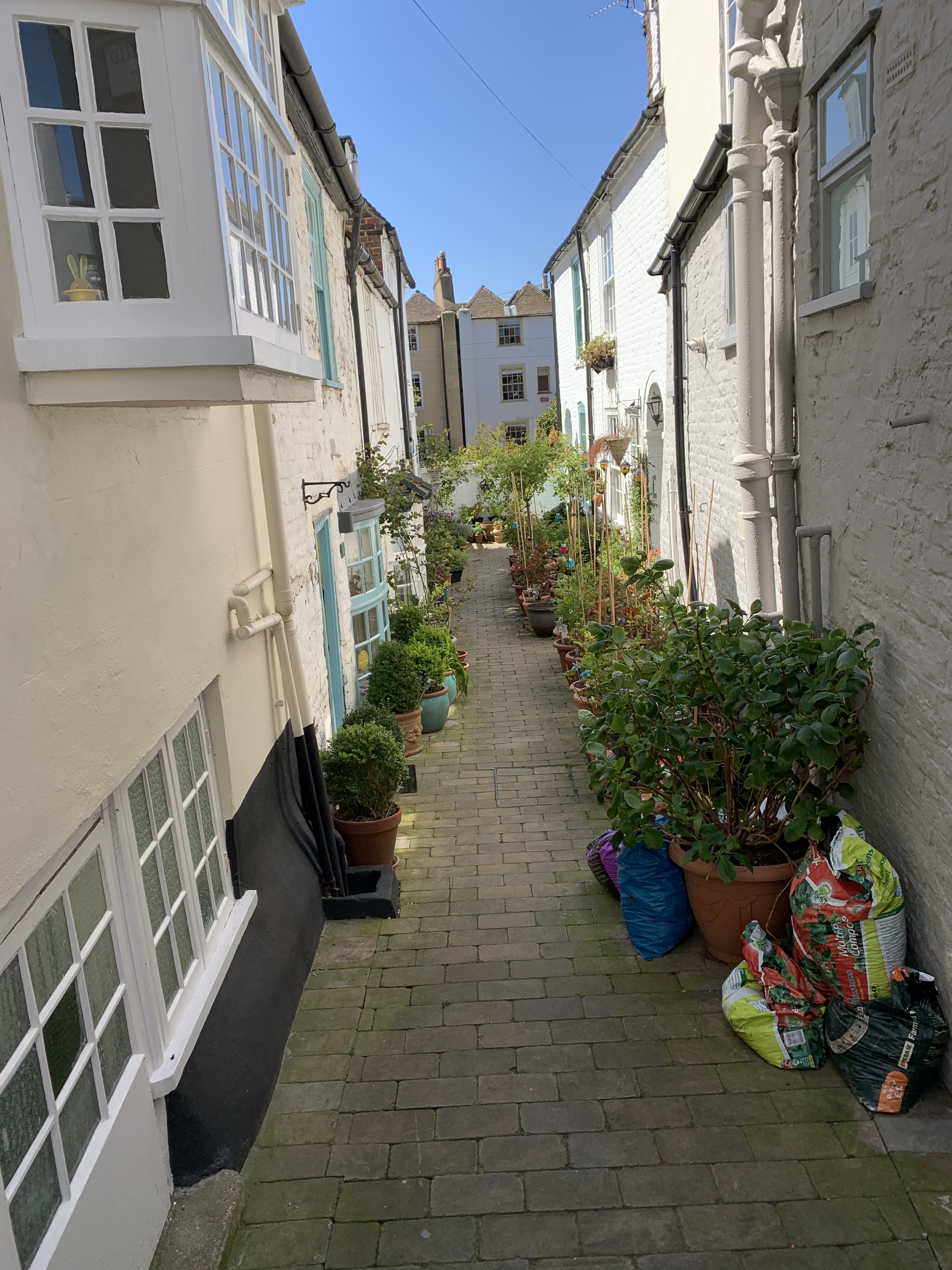 There are 2 houses for accomodation, as listed below. Admiral Penn faces the sea; the Golden Street house is steps from the seafront and has a garden.
ADMIRAL PENN HOUSE
(All bedrooms are ensuite.)
Single room with sea view and ensuite bath $3,200
Single interior room and ensuite bath $3,100
Double room with ensuite bath, both writers in the workshop $4,500 total
Double room with ensuite bath, only one in the workshop $3,700 total
GOLDEN STREET HOUSE
(There is one ensuite room. Four other bedroms share three bathrooms.)
Single room with en suite bath $3,050
Single room with shared bath $2,650
Double room (one attending workshop) and shared bath $3,600 total
Double room (both attending worksho) and shared bath $4200 total
Local writer commuting from home (within 25 mi radius) $700
Scholarship/Assistant writer in single room, shared bath. $1,600
DISCOUNTS
Early bird discount of $100 deducted from the final payment, for those who have paid the nonrefundable deposit by January 15, 2023.
The Returning Peripatetic Writer's discount of $50 is deducted from the final payment for those who have attended a previous Peripatetic.
PAYMENT DEADLINES
To receive the early bird discount--$600 nonrefundable deposit due Jan 15.
For all other applicants, nonrefundable deposit are due upon acceptance.
Final payments due:
April 15, 2023
Send checks to The Peripatetic Writing Workshop,Inc. at PO Box 255, Bearsville, NY 12409
REFUNDS
No refunds given after April 15, 2023.
We recommend purchasing travel insurance. If British regulations should block entry due to Covid developments, your deposit would be refundable minus $100 processing charge.