The Peripatetic Writing Workshop
Deal, County Kent, England
July 13-20, 2018
The Peripatetic Writing Workshop, now in its 27th year, heads back to the charming beach town of Deal, England for its summer fiction/nonfiction workshop July 13-20th.
NYU teachers and authors Maureen Brady and Martha Hughes lead the program featuring daily workshops, stimulating writing exercises and optional tutorials.
Martha Hughes founded the Peripatetic on Shelter Island in 1991 as a gathering place for writers in need of a quiet time and place for writing, plus a caring and constructive assessment of their work by editors and peers. Since then in keeping with its name, the Peripatetic has moved from state to state and country to country, holding workshops in such diverse locations as Achill Island, Ireland; Anna Maria Island, Florida; Antigua, Guatemala; Siracusa, Sicily; Woodstock, NY; Verona, Italy; St Simon's Island, Georgia; and Deal, England.
The location may change but what remains the same year after year is the stimulating atmosphere and warm camaraderie created by a group of serious writers sharing work and writing concerns.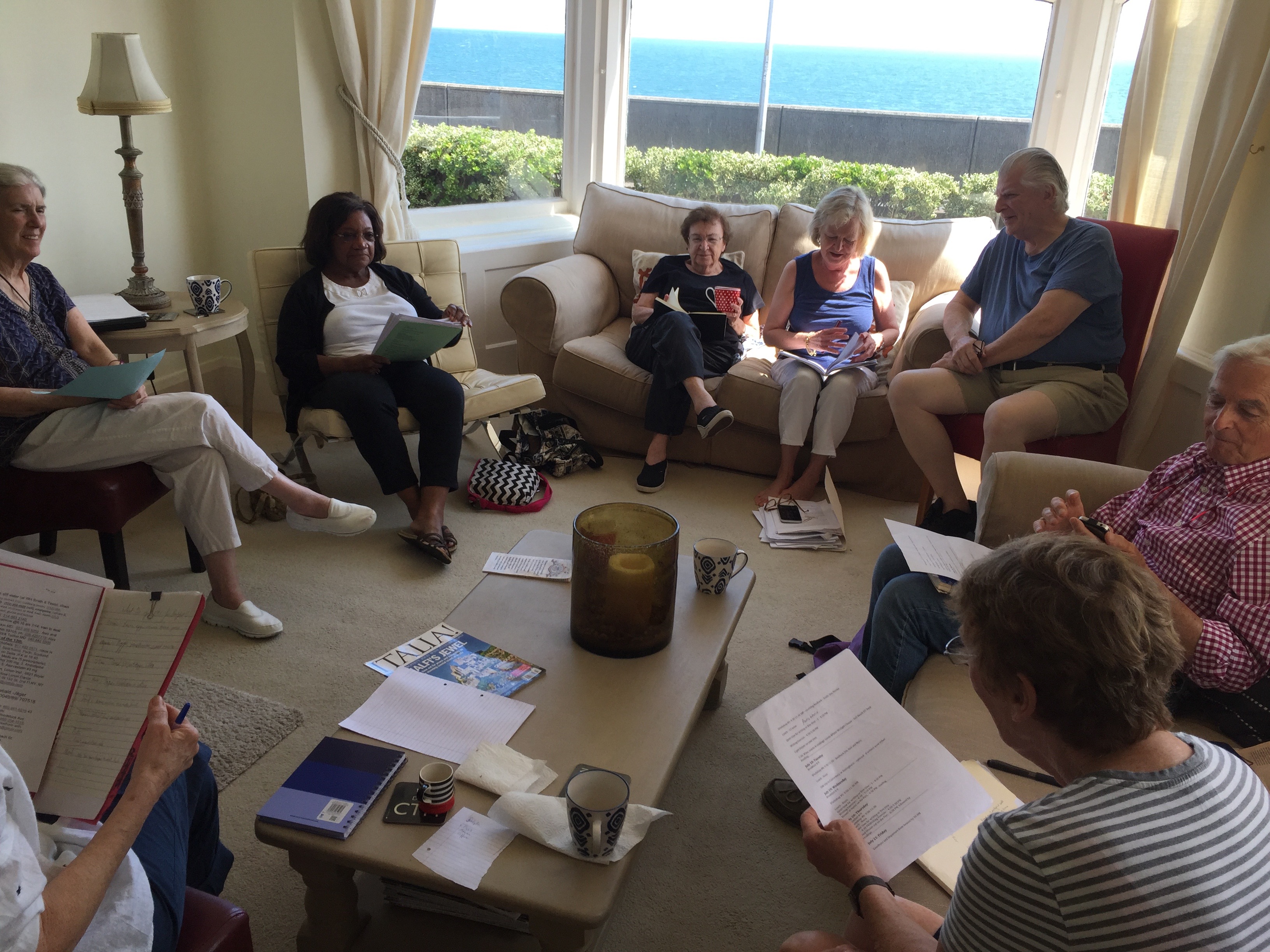 "They gave great, individualized advice based upon our needs. it surprised me that teachers responding to other people's writing could be so much of a teaching tool....I found the advice... helped me to move forward." Mitzi Dorton, Woodstock, 2015
"This is truly a working writers' workshop with group critiques and exercises, which advance the work and refresh participants' skills."
John Soebbing. AMI, Fla., Jan. 2015.
"The writers were not only talented, but also terrific people, fun and pleasant to experience Deal with. The writing exercises were incredibly helpful." Maria Ostrowsky, Deal, Kent, UK, 2017